We will be having a belated Thanksgiving here at our house this coming Sunday. The boys and I did spend a very nice Thanksgiving with my parents in Arizona, but Dave had to stay home due (mostly), to illness. In the mean time, I would like to share some pictures that were taken this summer when Dave and the boys took a road trip up to Oregon and Washington.
At one point, they stopped at a wild animal park and got to interact with many different animals. When they were feeding and playing with the lion cubs, one of the cubs lunged up at our youngest son and very gently bit him on the jaw. When I posted it on Facebook, I got a lesson on how things don't always translate over the internet. I thought I had posted a funny, tongue-in-cheek post about it, but it ended up making many people concerned and we did get a few phone calls from family members. I know better than to post something like that on Facebook again!
Here they are petting the cub as it is being given a bottle.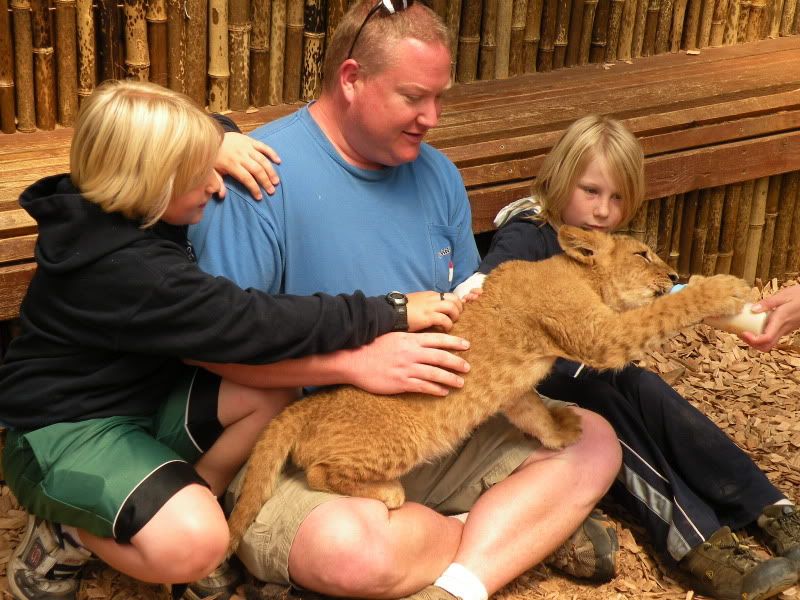 It had a favorite stuffed toy, but it liked our kid a little better!
We think it's kind of cool. How many other kids can say that they've been bitten by a lion? He didn't hold any grudges anyway and spent some more time playing with the cubs.
All in all, everyone had a fun time.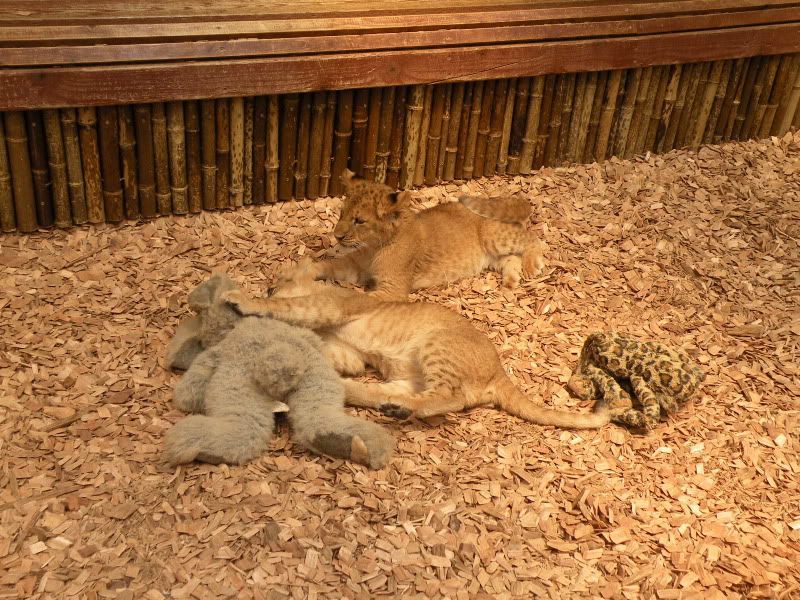 Some other random pictures of animals at the park. I really love some of the peacock pictures.