After the disaster that happened with the chickens while we were out of town, my chicken run was feeling lonely. My solution... more chickens! I found someone locally who had a couple of the breeds I was interested in and went to check them out. They were kept nicely and were a good size. They are big enough to take care of themselves and get out of the way of the big girls, but small enough that the big hens don't bother them too much.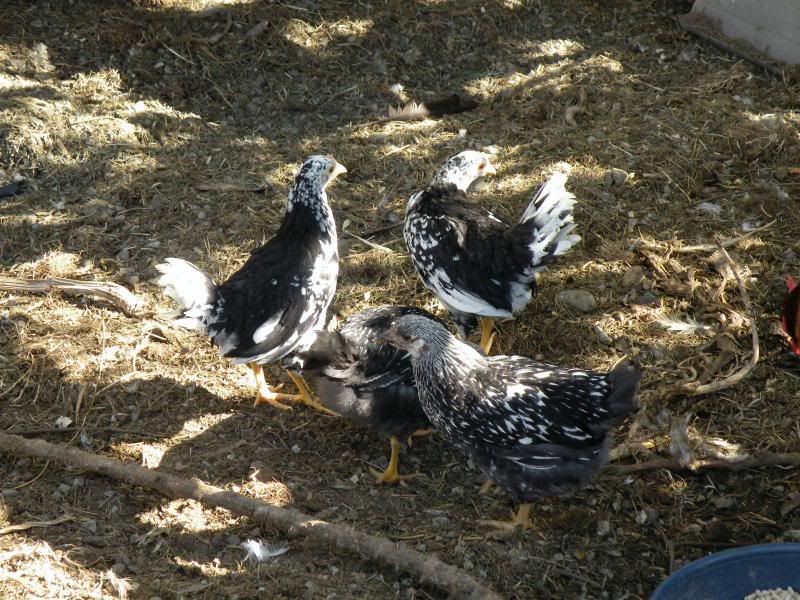 Two of them are Anconas which are black with white spots when they are grown and will lay white eggs. It's been some time since we had any white egg layers so that will be a change.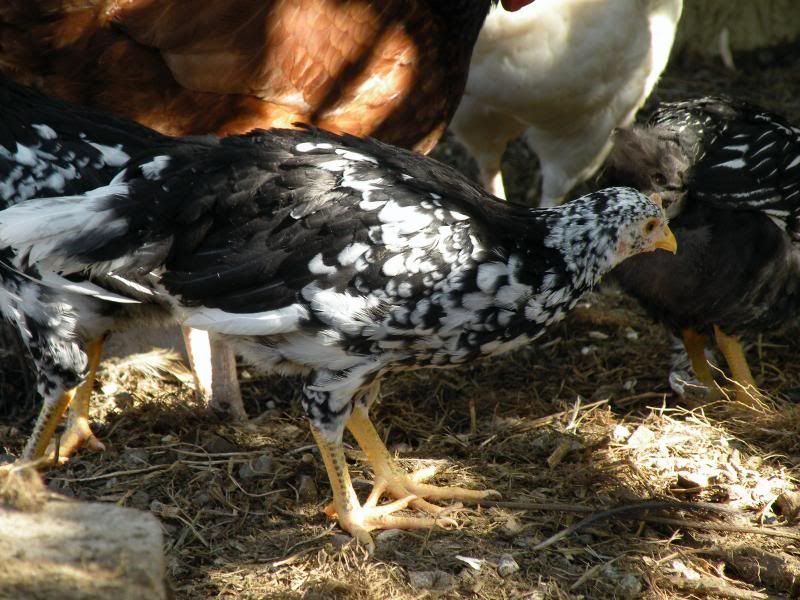 The other two are Silver Laced Wyandottes which will lay brown eggs and have white feathers edged in black once their adult plumage comes in.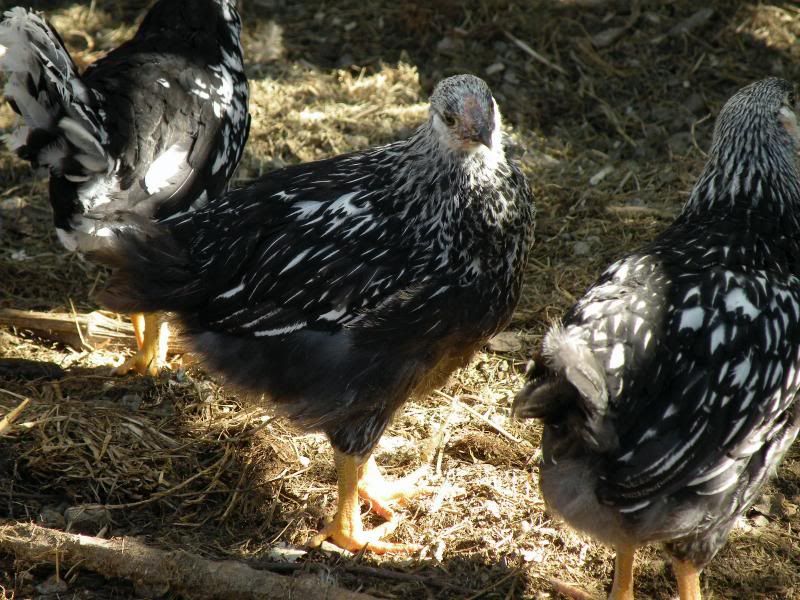 They aren't entirely sure about hanging out with the big hens yet, but everyone is getting along as well as can be expected.