I am trying to keep up with the produce we have been getting from the garden. A few days ago, I spent some time preparing and freezing corn and beans. A couple nights ago, I used some of the produce from the garden to make a really great pizza. Today my youngest and I spent some time making pickles and plum jam.
The jam I have done before, but the pickles are new to me. I never seemed to have enough cucumbers at one time to make anything with them. This year, I planted a couple more cucumber plants so I had just enough cukes to make some sliced pickles.
Cukes, onion, and garlic getting ready for jars.
Jars full and ready for pickling liquid.
My helper measuring out ingredients and cooking the pickling liquid.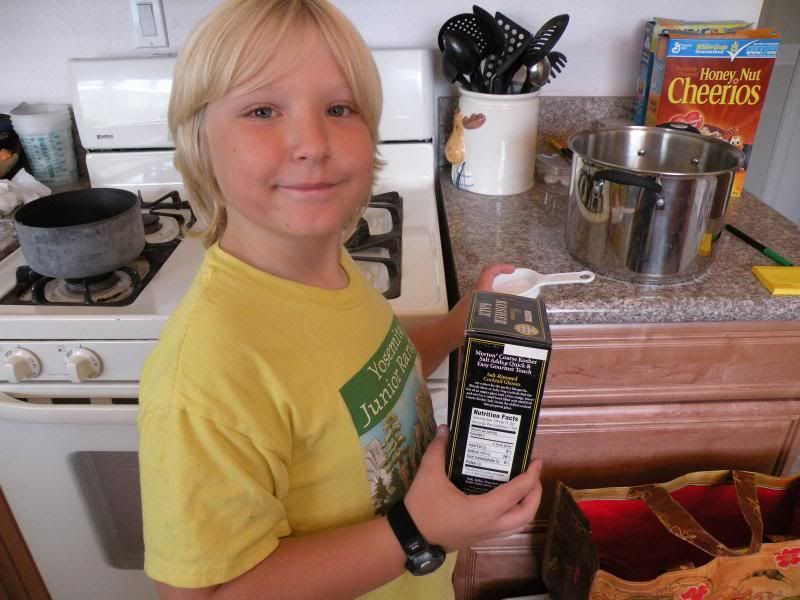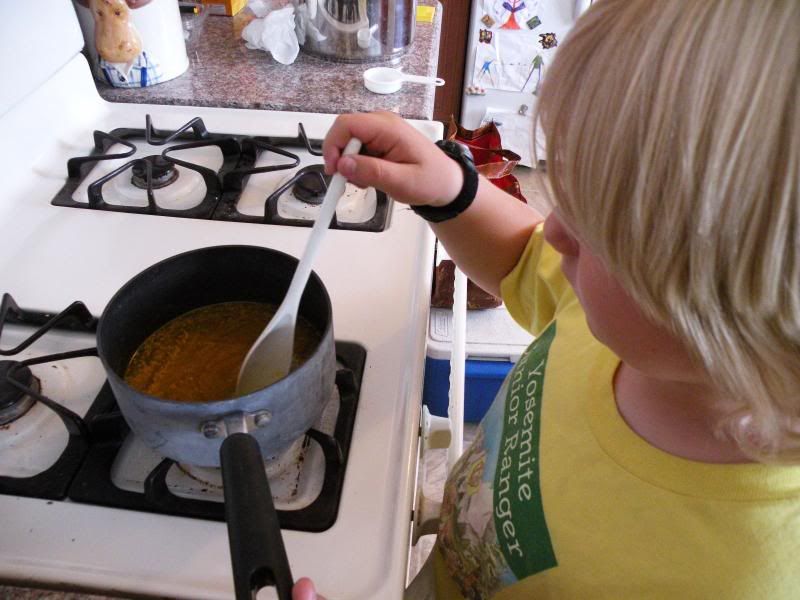 Finished product, hopefully they will taste good!
The jam is made from plums that a friend gave us in exchange for some eggs. We do have a plum tree, but it is still too young to produce fruit for us to keep. We knocked off almost all the young fruit this year so that the tree wouldn't have to work so hard to make fruit. I was very glad to get some great plums from our friend.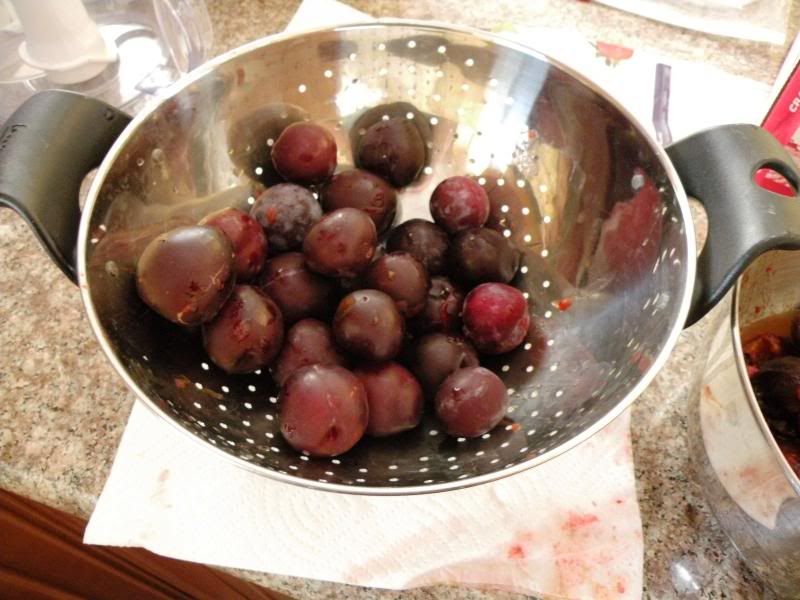 Pitting plums is messy work. I wish I knew an easier way.
Cooking the jam.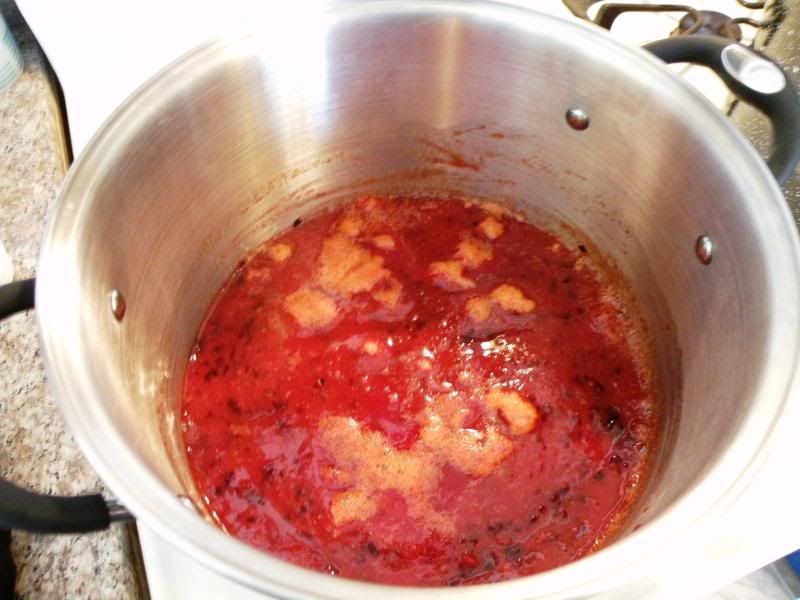 My set up for making jam. I have the pot with the jam cooking, then a water bath canner heating up next to the jam pot. The counter next to the stove has a towel where I will put the jars as I am filling them and where they will rest and cool after being processed. On that towel, I also have a small pan that holds the lids in very hot water. I heat the jars in the oven and then put them in the microwave to stay warm after I take the jam off the stove. I have found the microwave to be the perfect place because the empty jars aren't getting in the way but are very easy to get to.
Filled jars ready for their water bath.
Finished jars of delicious plum jam!
My next project will be to make some cheese. I'm not sure what kind I will be making, but watch for pictures sometime within the next month!