My boys and I spent this weekend at a homeschool expo that is held every year about 10 minutes from where we live. This was the first year I decided to bring the kids with me. My Mom was nice enough to come help out when I was busy with sessions and couldn't be with the kids and my husband kindly brought things to us that we had forgotten as we were staying at the hotel. As usual, I had a great time and got some great ideas for things to do in the coming years. There were a few sessions on gardening with your children and the couple of those sessions I made it to were definitely my favorite.
The boys met some new people, made some new friends and just generally enjoyed themselves. They did go to a few sessions but I think the thing they liked the most was the huge supply of
Keva planks
they had for the kids to play with. They spent the majority of their time in the Family Village area building towers and other such things. The one they were most proud of was a circular tower they managed to get about 8 feet tall. They had a great time building it and then took out some planks at the bottom and watched the whole thing collapse. Great fun!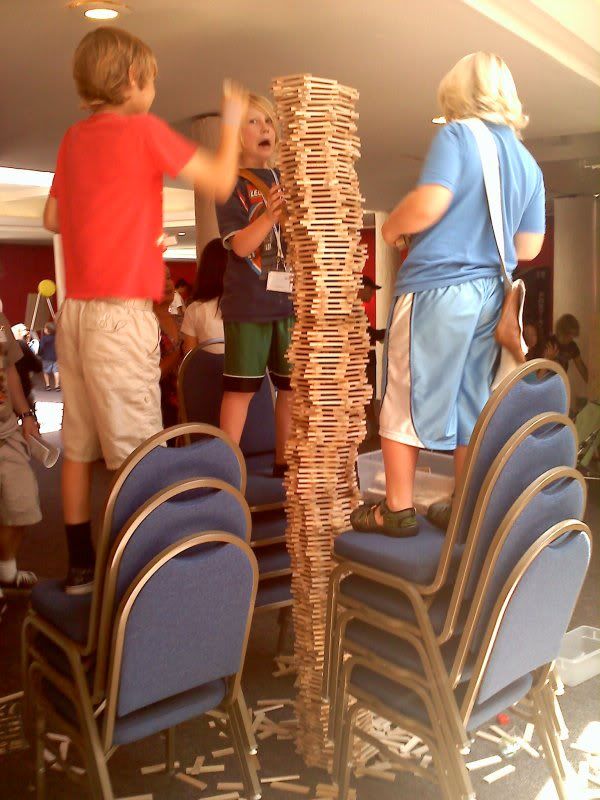 When it was finished, they had to pose for a picture as if they were going to knock it down with their fists.