I love pomegranates. Their sweet, tart taste is fabulous. I like them on salads, plain, and especially as jelly. This year, I was able to pick up just over a dozen at a decent price from a local source. Making them into jelly was a long, involved process, but it was worth it!
The first thing I did was quarter them and soak them in water. I have been told that this helps to pop out the seeds easily.
The next step was setting up my work area. I clipped some cheesecloth (doubled over once), to a large bowl and put my food mill on top.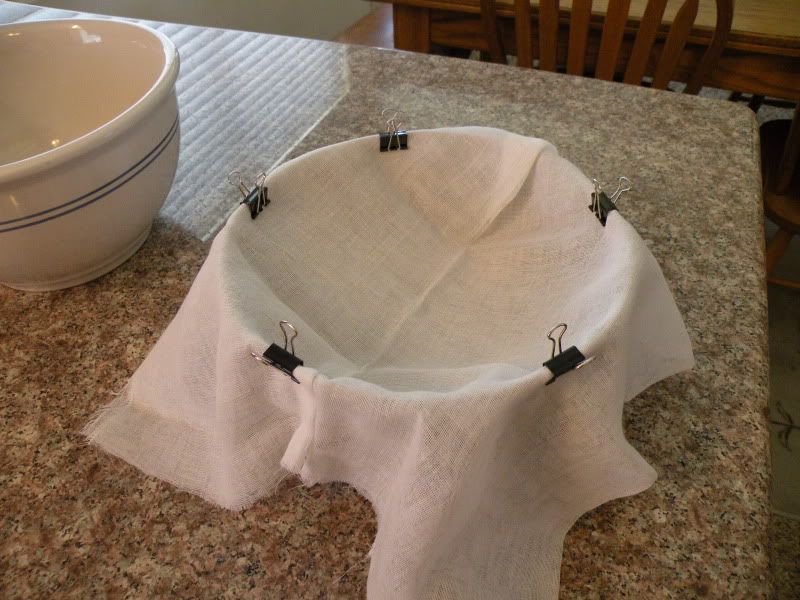 As I got the seeds out of the bitter pith, I just dropped them into the food mill. When I had a decent amount in the mill, I just cranked it for a while until all of the juice had drained down through the cheesecloth and into the bowl (the boys liked helping with this part).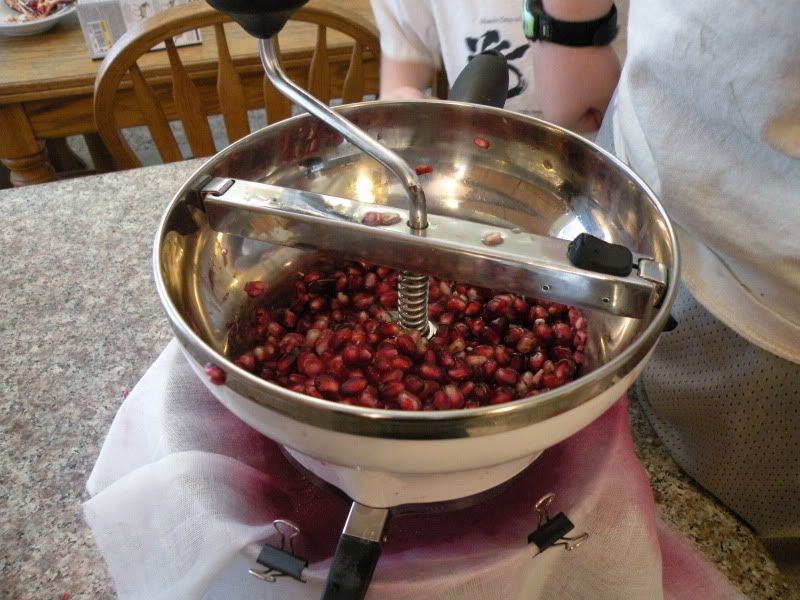 The resulting juice, while not completely clear, was perfectly good for making jelly.
I set up my jelly making area just like normal. Water bath canner on one burner, jelly pot on another; and the lids steaming in the back. I had a cloth spread over the counter to make cleanup a breeze and put all my utensils on that.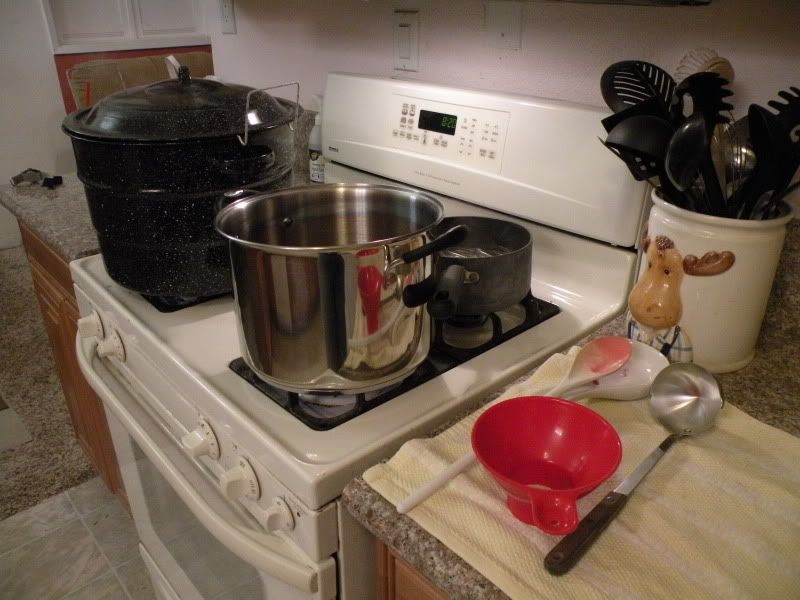 The jelly didn't set as hard as most of my other jams and jellies this year, but it is still firm enough and it tastes great!