My youngest decided to enter some cookies into the chocolate chip cookie contest at the county fair this year. He chose one of his favorite cookies, a chocolate chip-pumpkin cookie that also has golden raisins. He was very excited and counted down the days until baking day arrived. After looking over the recipe, he gathered all his ingredients (including some pumpkin from our back garden).
Mixed the recipe together.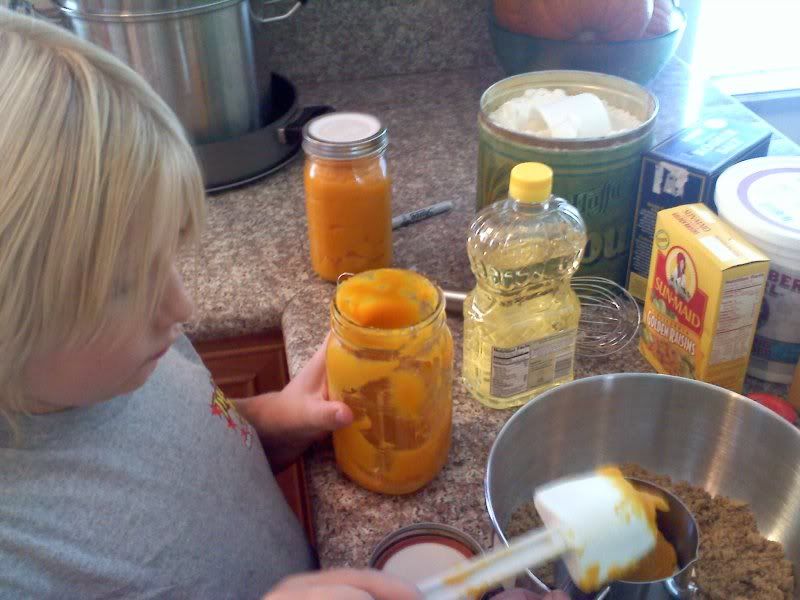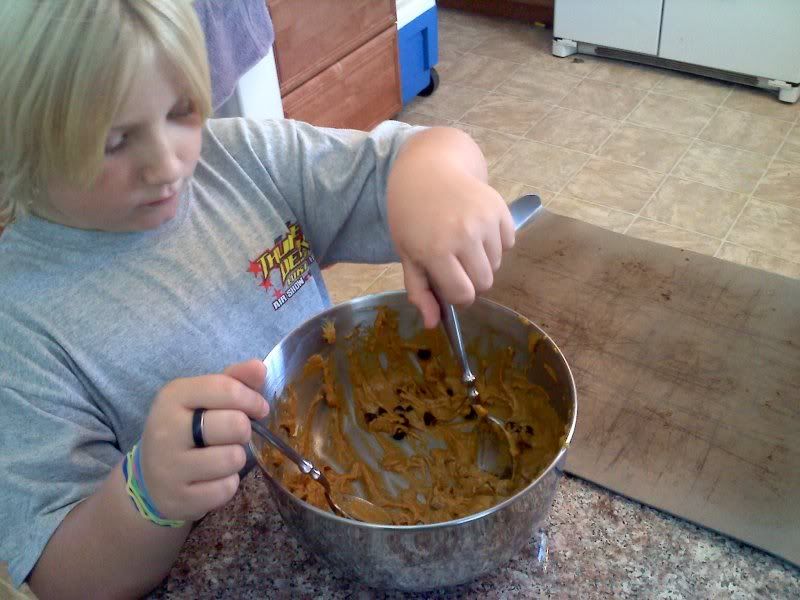 Time for quality control!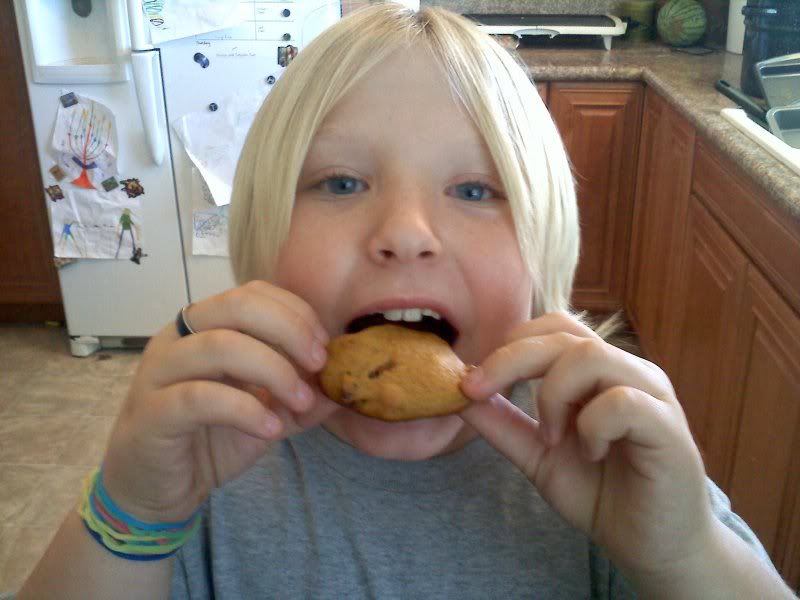 He was thrilled to get a blue ribbon for his cookies!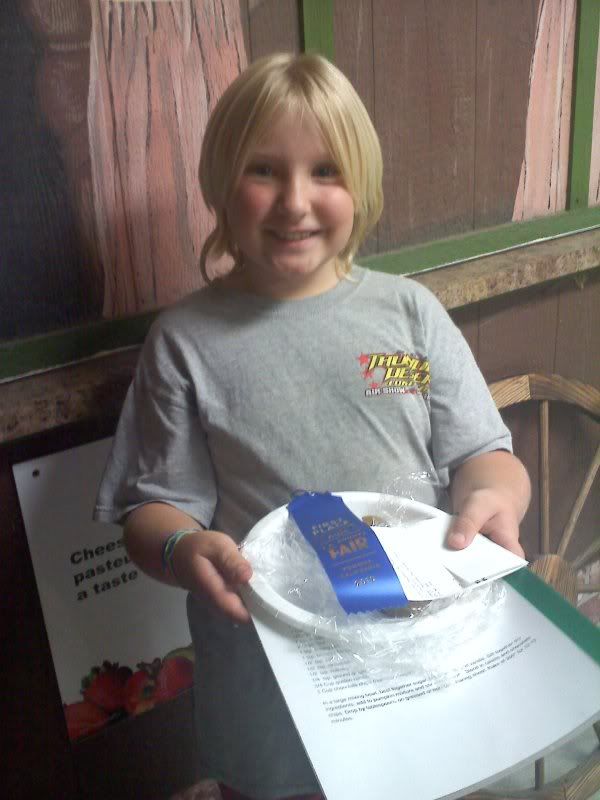 There were three judges, two kids and one adult. The adult told him that his were her favorite! Both the boys also entered some vegetables in the "smallest vegetable" category (red currant tomatoes and fingerling potatoes), and we are waiting to see how the judging comes out on those. This is the first year the boys have entered anything in the fair and they have had a lot of fun deciding what to enter and taking their stuff in. I'm sure they will enter even more next year!
Here is the recipe for anyone who would like to try it:
Chocolate Chip Pumpkin Cookies
1 C packed brown sugar
1 C pumpkin
1/2 C oil
1 tsp. vanilla
2 C flour
1 tsp. baking soda
1 tsp. baking powder
1/2 tsp. salt
1/2 tsp. cinnamon
1/2 tsp. nutmeg
1/4 tsp. ground ginger
3/4 C golden raisins
1 C chocolate chips (if you use non-dairy or vegan chocolate chips, this is a vegan recipe)
In a large mixing bowl, beat together sugar, pumpkin, oil, and vanilla. Sift together dry ingredients and add to pumpkin mixture and stir until smooth. Blend in raisins and chocolate chips. Drop by tablespoons on a greased or non-stick baking sheet. Bake at 350° for 12-15 minutes.