My husband built our current coop and run with help from myself (ok, so I wasn't that much help...), and our two boys. It houses 10 chickens comfortably and keeps them safe from the dogs. It may not be the most beautiful coop around, but the chickens don't know the difference!
It is attatched to the side of our shed for ease of construction.
Ready to be painted.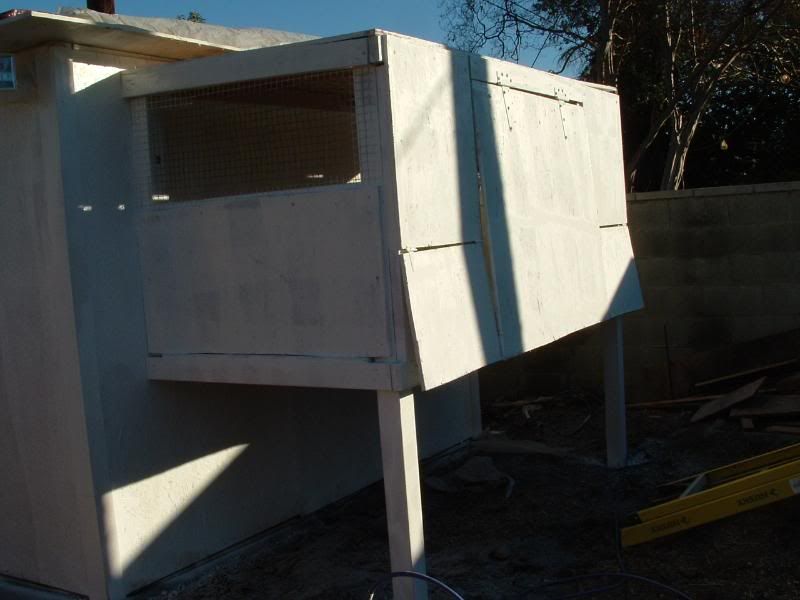 Adding the run.
The finished product! The fan is there because I took this picture during the heat of summer and the fan helps keep the girls nice and cool as they are dustbathing.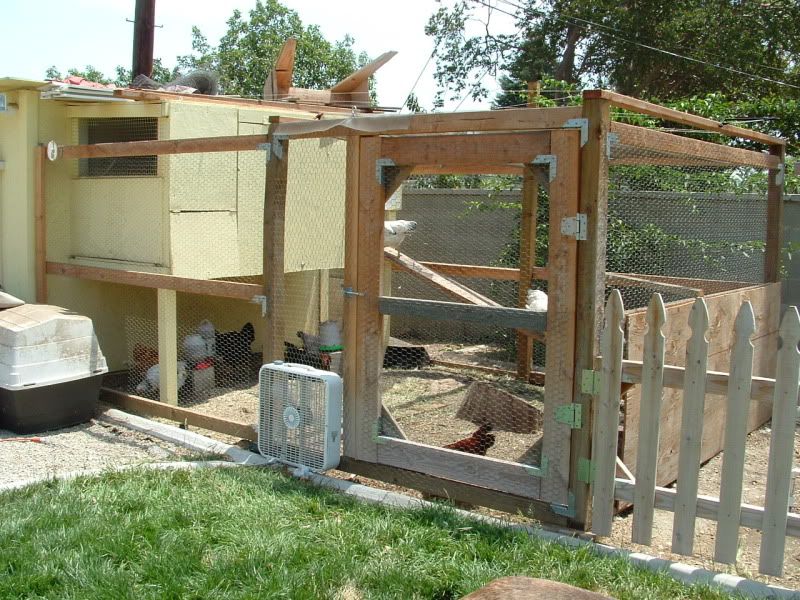 Though there are coops built with more fancy stuff than we have, all your coop really needs is sufficient space for your birds (chickens should have 2-3sq. ft. per bird in the coop and 4-5sq. ft. per bird in the run at a minimum), a roosting bar that will fit all your birds (we just use a plain old 2x4), and nest boxes (ours are milk crates). We keep their food and water underneath the coop so that they don't take up space inside. Our girls are able to come and go as they please so they always have access to their food and water.